We Tailor Our Services To Meet Your Needs
The team of cybersecurity experts at AbriteLogic Solutions applies our expertise to safeguard your critical business investments with precision. Specifically, we focus on providing strategic vCISO advisory services to help organizations protect their data and assets while supporting routine business operations. Working with a team of vCISO executive-level experts with highly specialized talents, you can count on us to realize the benefits of our advisory services.
We are available to discuss the response, real impact, root cause analysis, and lessons learned from some well-known cyber attacks, and tailor them to your needs. In other words, we will discuss the relevant details of given case studies, along with the security implications they may have on your organization.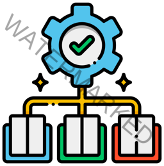 Security Awareness Training