Your Preferred Partner In Security Solutions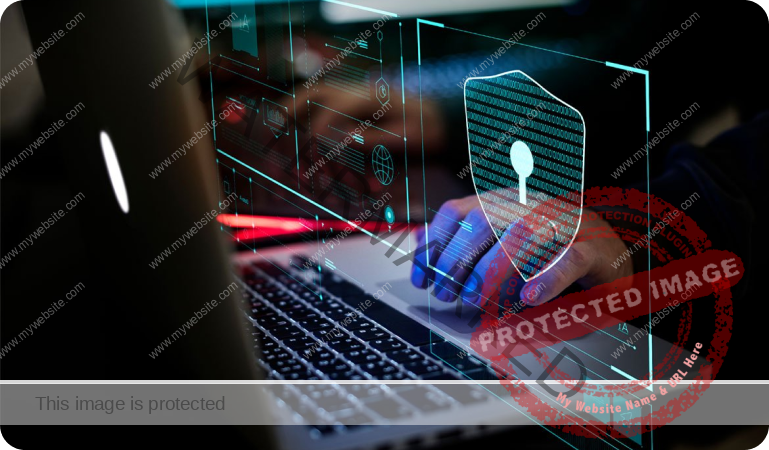 Secure Your Business with AbriteLogic Solutions
We at AbriteLogic Solutions understand that you need cybersecurity professionals to help you implement security best practices to protect your critical data and valuable assets. As well, we believe in the notation that security is never a destination, but a journey on which we embark together with a shared responsibility, which is vital for the betterment of cyberspace.
As trusted advisors, we understand there is no one-size-fits-all solution for every client, and this is the reason why we offer tailored solutions to meet your needs. Certainly, we've got you covered from the standpoint of security policies, procedures, and planning to risk assessment, third-party vendor oversight, and several others.
Our tailored services include but are not limited to vCISO Advisory, GRC and Compliance Management, Contingency Planning, Vendor Risk Management, Cyber Risk Reporting, Security Policy Development, Risk Assessment, Security Audit & Testing, Security Awareness Training, Incident Response, Disaster Recovery Plan, Business Continuity Plan, and others.
"There's no shortage of remarkable ideas; what's missing is the will to execute them."
Practical Significance of Our Solutions
The team of cybersecurity experts at AbriteLogic Solutions apply our expertise to safeguarde your critical business investments with precision. Specifically, we focus on providing strategic vCISO advisory services to help organizations protect their data and assets while supporting routine business operations.
Working with a team of vCISO executive-level experts with highly specialized talents, you can count on us to realize the benefits of our advisory services including the following. 
Our seasoned professionals with a wider spectrum of expertise will keep the organization ever ready to handle rising and sophisticated threats while building a strong security culture and staying ahead of the threat actors.
Regardless of your current organization's culture and security posture, our solutions for the executives come flexible and can be customized to meet your specific challenges, needs, and requirements.
We are dedicated to efficiently employing actionable solutions with balanced capabilities around prevention, detection, and response to increasing your cyber resilience.  
Dedicated to Helping Clients Develop Cybersecurity Strategy
We help provide expert advice on strategic security planning to develop an effective cybersecurity program while facilitating its integration into your business strategy, business processes, and company culture for improved ROI. Our ability to build robust cyber resilience with our unmatched solutions portfolio and expertise underpin your relationships with us. Why not develop your tailored security posture by partnering with us for improved security posture and ROI?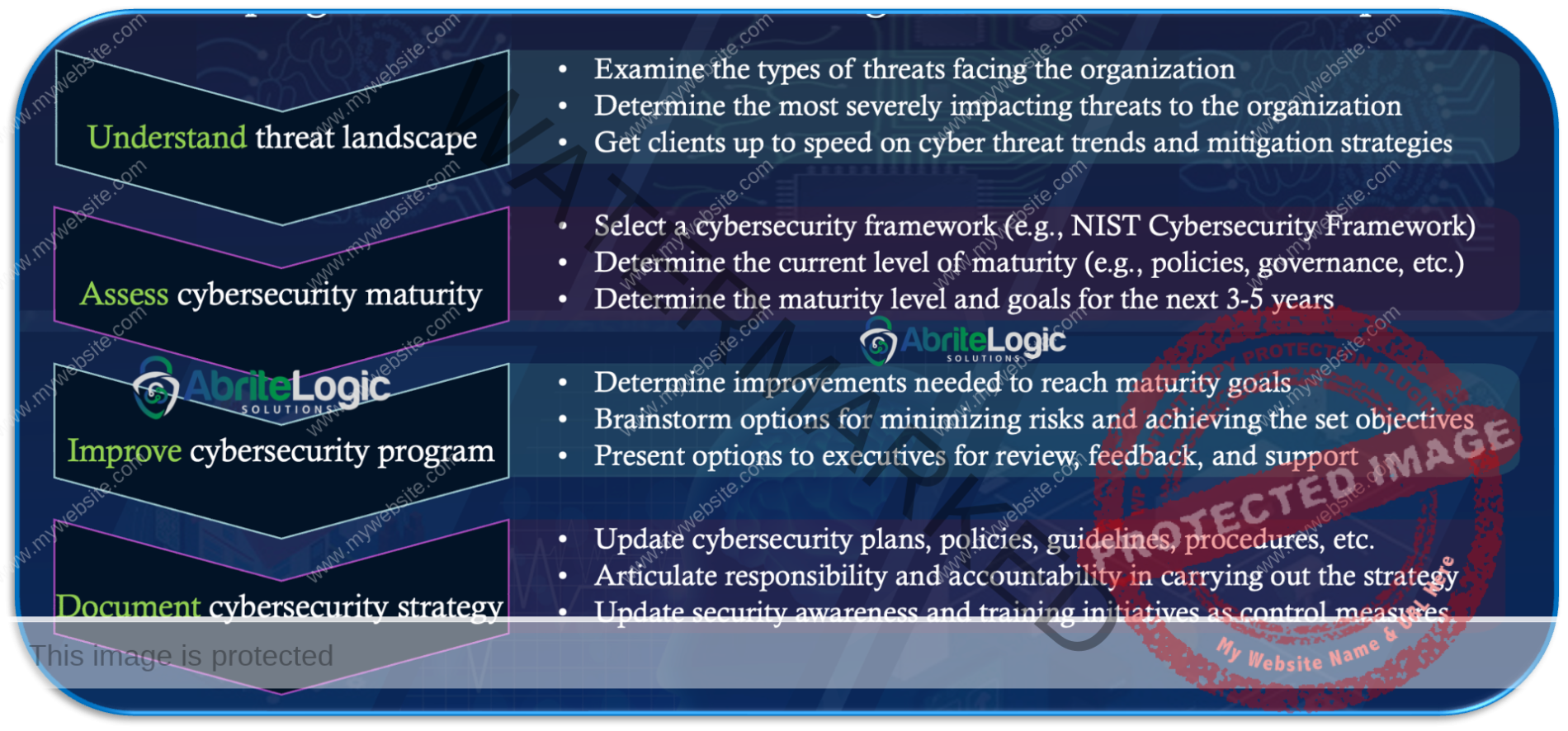 Dedicated to inspiring technological innovation that fosters business growth and investment to help transform the way cybersecurity solutions are adopted in securely shaping the strategic goals in pursuit of excellence within client organizations.

We are on a mission to empower and accelerate our clients' strategic journey to cyber resilience — with the sole purpose of safeguarding the confidentiality, integrity, and availability of critical data and information systems — by providing proactive cybersecurity solutions while fostering a culture of cybersecurity awareness and compliance needs throughout the organization that leads to a higher return on investment.
Interested In Learning More About Our Tactical and Strategic Solutions?
To get started with AbriteLogic Solutions, get in touch and find out more.